The automated production system uses a variety of methods without the direct participation of people, using automatic detection, information processing, analysis capabilities, and control operations to make equipment, facilities, etc. automatically operate according to the set regularity to complete the expected Goals, or make the production process, management method process, design process, etc., operate on its own in accordance with the prescribed procedures, and continuously and stably produce specific products that meet technical standards.
Basic labor mechanization + auxiliary labor mechanization + self-control system → automated manufacturing system. The close integration of a new generation of information and communication technologies represented by cloud computing, big data, Internet of Things, artificial intelligence, and mobile Internet has triggered a new round of integration. Industrial Revolution.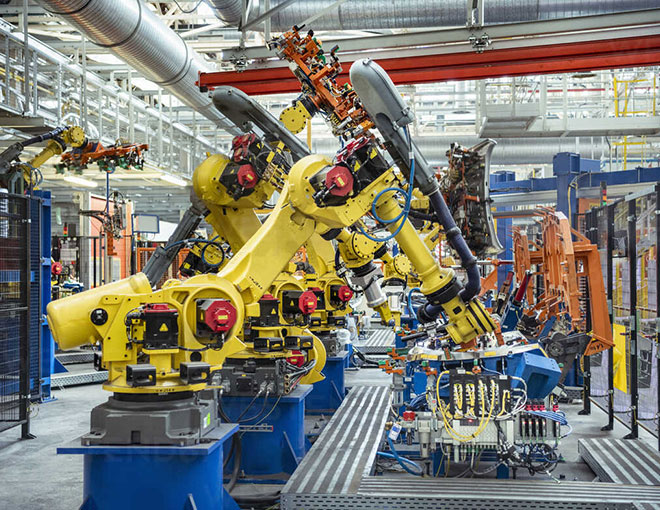 The production line layout has the following principles
The principle of fluency: the organic combination of various steps, the principle of centralized placement of related steps, and the principle of streamlining layout.
The principle of balance: resource allocation between stations, and rate configuration should be as balanced as possible.
The principle of economic output: apply the minimum batch production, make full use of the area as much as possible, and reduce the principle of ground placement.
The shortest distance principle: try to avoid handling, and the process can not cross and run in a straight line.
The principle of fixed cycle: try to avoid such movements as handling and conveying.
The principle of error prevention: The production layout should fully consider this principle. The first step is to prevent errors in the hardware layout and reduce the loss in production.
The principle of flexibility: have sufficient resilience to future changes, and the plan is flexible. If it is a small quantity of multiple types of products, the "U"-shaped line layout, ring-shaped layout, etc. are preferred.